Agency News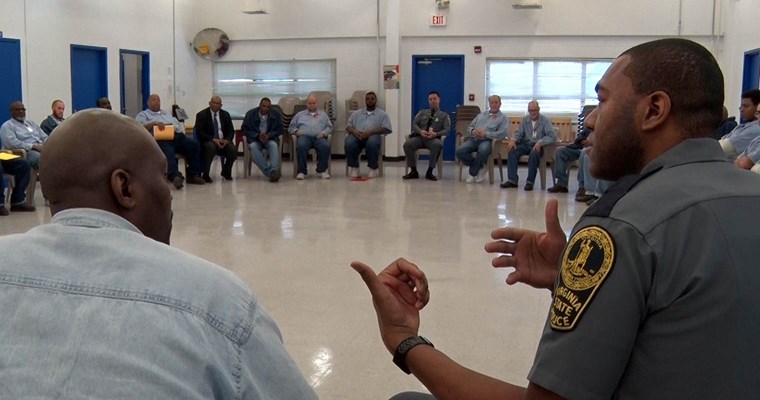 Dialogue with State Police Helps Offenders Prepare for Re-entry
March 05, 2020
The conversations are open, honest and real, and for many returning citizens, a first.
About once a quarter, troopers with the Virginia State Police and returning citizens at State Farm Correctional Center sit together and discuss a range of topics. The troopers explain new traffic laws and emphasize best practices for what to do during traffic stops. The offenders share various "what if" situations, and ask how they and the officers involved should react and respond.
For many of the men at State Farm, this is their first time having dialogue with law enforcement outside of a traffic stop or an arrest. Both the offenders and the troopers say the experience is eye opening and one that they hope will develop positive relationships in the community once the returning citizens re-enter their communities.