Agency News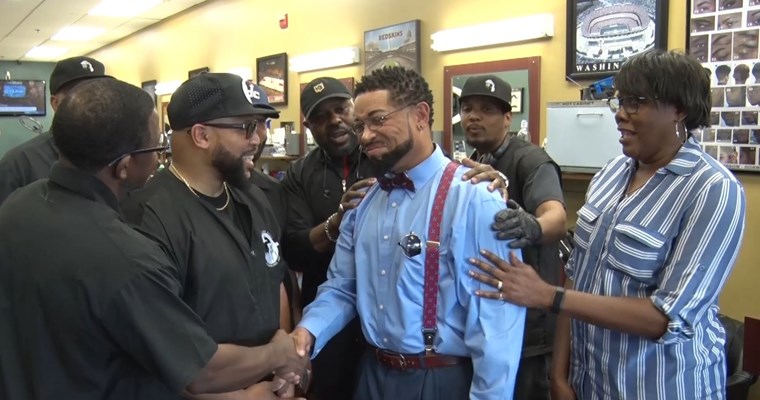 Barbering Program Instructor Visits Businesses Owned and Operated by Former Students
November 05, 2019
Instructor Robert "Ant" Fauntleroy has taught the Barbering Program at Haynesville Correctional Center since 1993. Under his tutelage, more than 600 men have earned state barbering licenses. Most of the graduates have enjoyed successful barbering careers since their release.
Some, like Antione Carey, Marcious Cousins and Franklin Holmes, took their careers a step further and ventured into entrepreneurship where being barbershop owners has provided greater means to take care of their families and help other returning citizens launch their careers. Not only are they barbershop owners, they also serve as instructors, teaching others the barbering techniques and concepts they learned while at Haynesville.
Watch as they share their encouraging stories and as they welcome Instructor Fauntleroy who, for the first time in his career, visits barbershops owned by former students.